Methodology
The days of static business are over, and it can be hard to keep pace. Dynamic organizations are always seeking to evolve but may be uncertain how to embrace the change.
We believe the key to doing so is the ability to think boldly and clearly – set free from engrained habits and everyday practices.
MagicWorks conducts workshops that help businesses and organizations do just that by enabling them to approach their future with fresh eyes and a new mindset.
To change the things you do, you need to change the way you think and act. And that's where we come in.
The preparation
Together with you, our consultants will jointly discuss what you want to achieve. Is it a strategy launch, a new product for your portfolio, a restructuring or merger?
We will be bold but realistic.
Who needs to attend the workshop? What documents will need to be made available? Where should it take place? In what language should it be held? We are native speakers of both German and English.
We will design the workshop agenda in close collaboration with you. We will advise you in finding a suitable location with a positive atmosphere and decide which of our experts are needed to bring about the best results.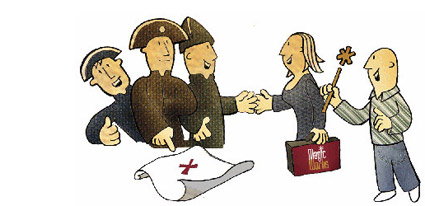 The magic
We bring you all together. We don't believe in top-down thinking nor do we believe in bottom-up thinking – we believe in all-round thinking. So under the guidance of our experts, participants explore the issue from all directions.
We create the workshop space to encourage an atmosphere of free thinking. We use music (you won't have to dance unless you want to), graphic tools, toys even. Why? Because we believe in experiential learning. Nothing sinks in if someone simply stands at the front telling you what to think. Through individual and team activities, we tease out the best in you. This is fun and hard work at the very same time. And it has proven to work in thousands of workshops.
We pull it apart, put it back together and pull it apart again. Often, your own people find the best solution if you let them. We help you draw on that knowledge. The Magic comes from dynamic collaboration.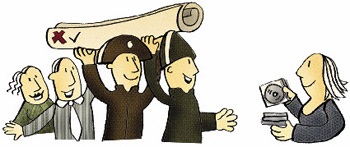 Overall, you and your staff or business partners will have developed a fresh outlook. You will all walk away with a bold new vision of where you are and where you're going.
As a basis for your next steps, we will present you with an artifact that sums up the outcome of your session and helps you inform your strategy decision and draw up an action plan – so there's no need for you to take notes.

The magic doesn't stop when the workshop ends. In many ways, it's only the beginning.