The Team
Leadership team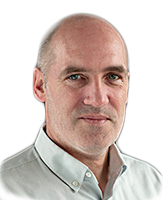 Jens Paape, Director
With a background in engineering and logistics, Jens has years of experience helping blue-chip corporations ensure they are running at their optimum.
As part of this work, he uses his great depth of knowledge and extensive experience to run complex workshops, believing that there is always at least one solution to every problem.
He formed his own engineering and software design company in 1997, developing complex customized solutions for a wide range of organizations from the private and public sector.
Prior to that, he trained as an aircraft engineer and worked for Siemens, Lufthansa, Airbus and Witt & Sohn.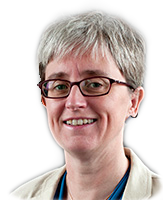 Nancy Chapple, Director
Nancy is a skilled facilitator and business consultant with vast experience spanning Europe and India. She spent 12 years working for management consultancies, specializing in change management and professional communications.
Her analytical mind paired with her empathetic approach enables her to understand most complex situations and to support others in their change work.
Originally from the US but based in Europe for more than 25 years, she is completely bilingual in English and German. She has trained and worked as a pianist, translator and editor.
Our network
MagicWorks draws from an extensive network of experienced facilitators and consultants.
Depending on the specific requirements of each workshop, we will select the best team for the task.